When it comes to optimum heights of cut for fairways, there isn't a 'one-height-fits-all' approach – but one thing all Turf Managers will be aiming for is consistency, which can be easier said than done when dealing with potentially uneven or undulating ground. The Progressive range of multi-deck mowers have been carefully designed with this in mind, offering unrivalled contourfollowing ability for an accurate quality of cut.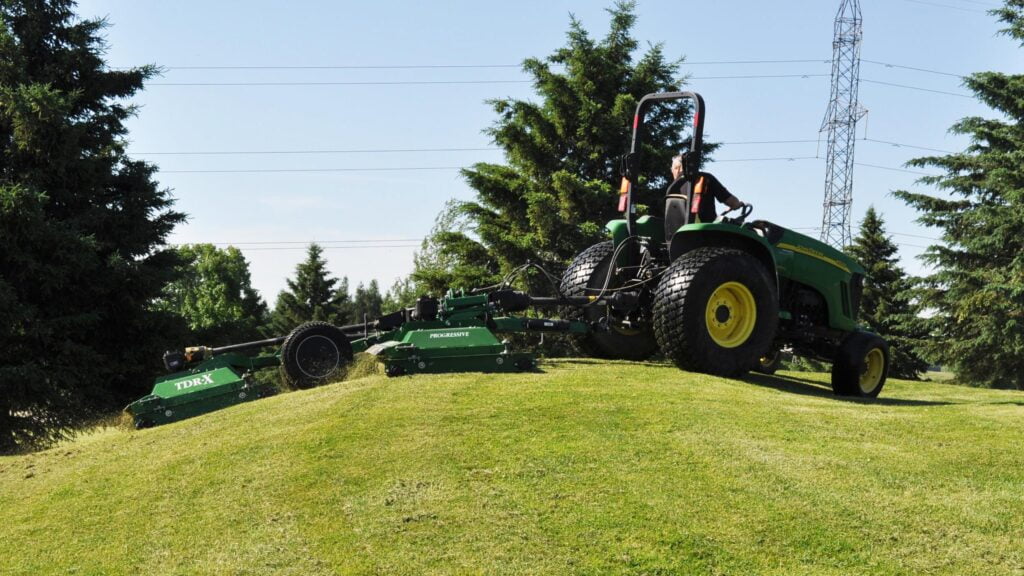 While a multi-deck mower may not be required in every situation, it can offer a broader scope of use with its ability to accommodate both flat and undulating turf equally. This flexibility delivers a quality cut without the risk of scalping or shredding the plant, helping to retain plant health and reducing potential entry points for pathogens and turf diseases to take hold. Their versatility sees them suited to operation around the golf course, alongside other applications such as sports fields, turf farms and mowing tasks undertaken by local authorities.
The latest addition to the Progressive range is the TDR-X – featuring three independently floating decks which provide a combined cutting width of 3.2m. It all begins with an adaptive swivel hitch at the front, making the TDR-X more agile and ensuring it works with the tractor to follow undulating ground. The cutting height range of 9.5mm to 84.5mm is easy to adjust, with their industry-leading rotary blade overlap ensuring a precise and even cut. Full width rollers on both the front and rear of each deck completes the specification, leaving a professional finish for both golf and sports surfaces.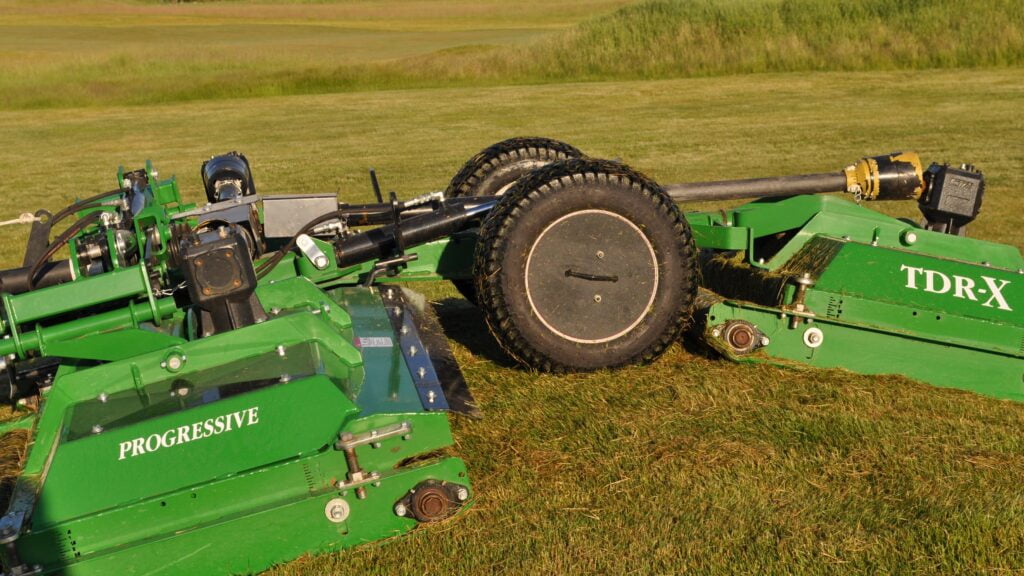 The TDR-X sits in the portfolio of 'finishing mowers' alongside the ProFlex 120 – the most widely used trailed contour mower. The ProFlex features a 3m cutting width across five decks, each of which can be quickly and easily adjusted to give the operator complete flexibility to make a stepped or transitioned first-cut in a single pass.
Along with other machines in the Progressive range, both the TDR-X and ProFlex 120 take advantage of Progressive's Pro Lift-N-Turn™ technology, allowing the operator to temporarily raise the decks, with the PTO still engaged, making turning and transportation easier to increase overall productivity.